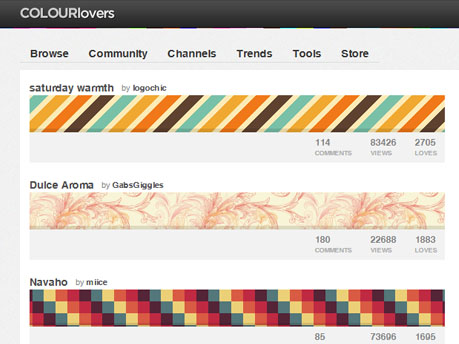 This week I have been obsessing about collective nouns, for instance what would be the term for a group of older people be? A confusion of seniors? A denture of geriatrics? Or my personal favourite, a fossil of pensioners. This leads me to ask how we determine whether someone is old. Somebody that's older than you, probably.
In this industry, it's really easy to ignore older people, to design and build a site for 'people our age', with perfect vision and hand-eye coordination and not think about anybody else. The rise of the 'Silver Surfer' (a term for mature Internet users and not the superhero variety) has not gone unnoticed in a range of reports and studies most notably by the Nielsen Norman Group, yet I can't remember seeing a creative brief that even mentions considerations for this age group.
Older people have the time to experiment with the Internet. Peter Oakley became a YouTube sensation in 2007 with his comments on life. Calling himself Geriatric1927 and presenting a series called Telling it all', this 81 year old proved that he understood the medium and engaged with an audience much younger than himself. Now don't you wish you had a cool grandpappy like that?
Some older people like Peter aren't afraid to take a risk and dive in, while others aren't so sure. I know my parents are keen to understand what I do, but as my mother says she doesn't understand 'computers'. The London digital agency, Dare produced a nice film that illustrates my point:
While she is pretty nifty at SMS's and she is a demon on predictive text (she even uses the shorthand u – Mum where is your grammar?!) she refuses to learn anything about the Internet despite my sister offering to buy them a laptop.
A 2008 report by the Office for National Statistics in the UK shows that around 63% of 55-64 year olds and 26% of over 65s are using the Internet regularly.
Of those that do use the Internet, 64% of 55-64 year olds and 54% of over 65s are using it every day.
So let's think about how these figures impact our clients. Comments posted on the SA UX Forum, (a discussion entitled 'GUIs for the Elderly') note that older people not using the Internet will actually cost a business more money. If we consider that they tend to have more time available, then they are more likely to contact call centres, request their statements in paper form and get frustrated when services are changed to cost efficient formats they cannot use. I think most older people are keen to learn, but don't want to feel stupid in the face of technology that is rapidly changing and a society that labels older people as, well just old.
So what tips can designers implement to make their layouts elder friendly?
Consider 'object selection'. Make those buttons bigger and don't forget older peeps have difficulty clicking on text links.
Ensure text is concise. Older users are more cautious and have a tendency to read everything and not scan.
Include an option which increases text size within the page. Don't rely on your grandpa knowing where View>Text Size>Large is.
Image based links provide a bigger target area.
Use drop down menus sparingly. Remember as manual dexterity decreases anything fiddly will annoy your user.
Keep your Web terminology simple. If you are developing a site specifically for older users consider explaining your terms. Remember not everyone will know what URL, toolbar, and browser means.
Write your error messages in plain English and explain how to fix the issue. An error with the word 'fatal' in it has me scared and I'm not 85.
Keep to a set of design principles. Users of any age hate having to re-learn how to use a site. Interacting with a site successfully will build confidence in your mature users and lower their anxiety.…